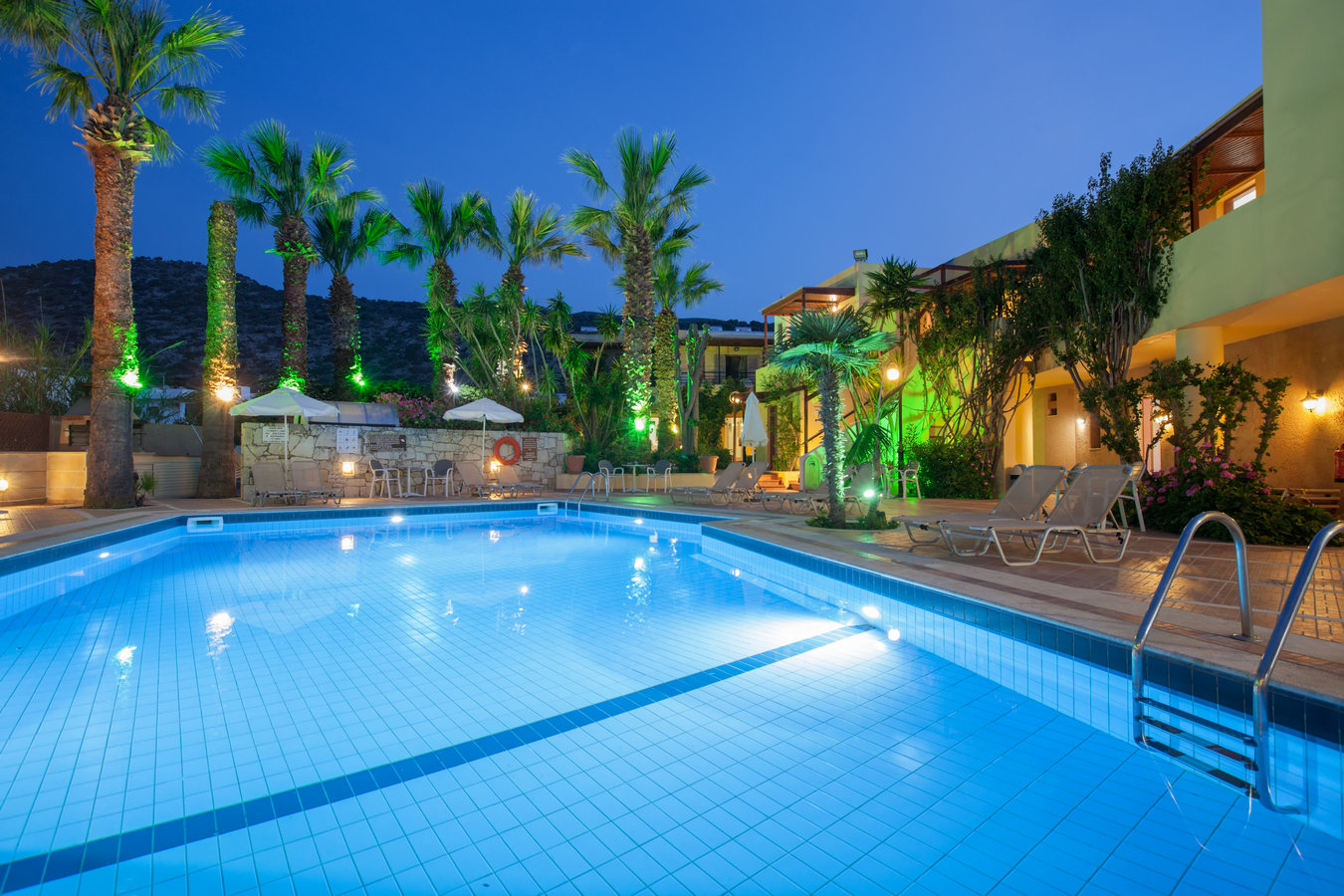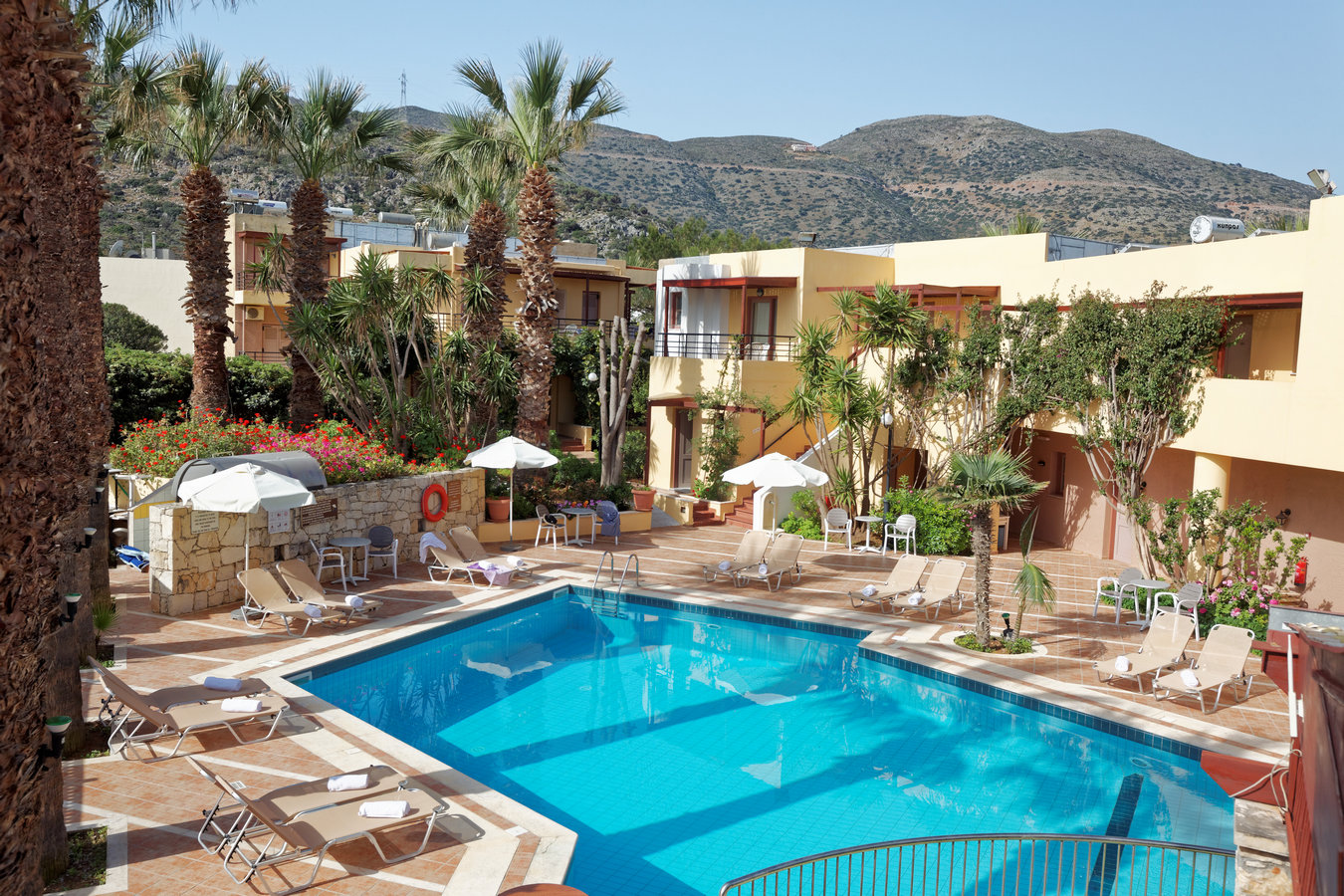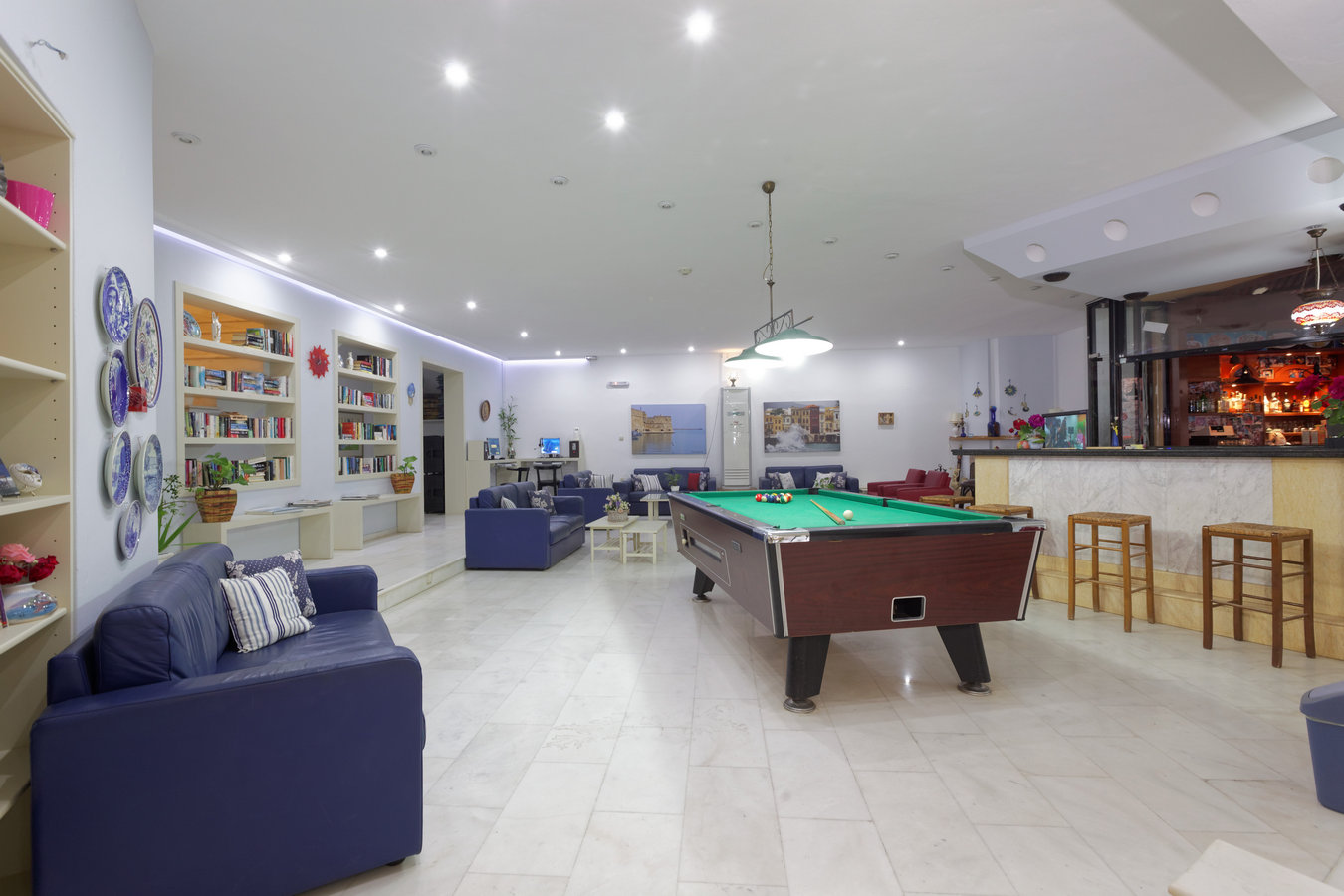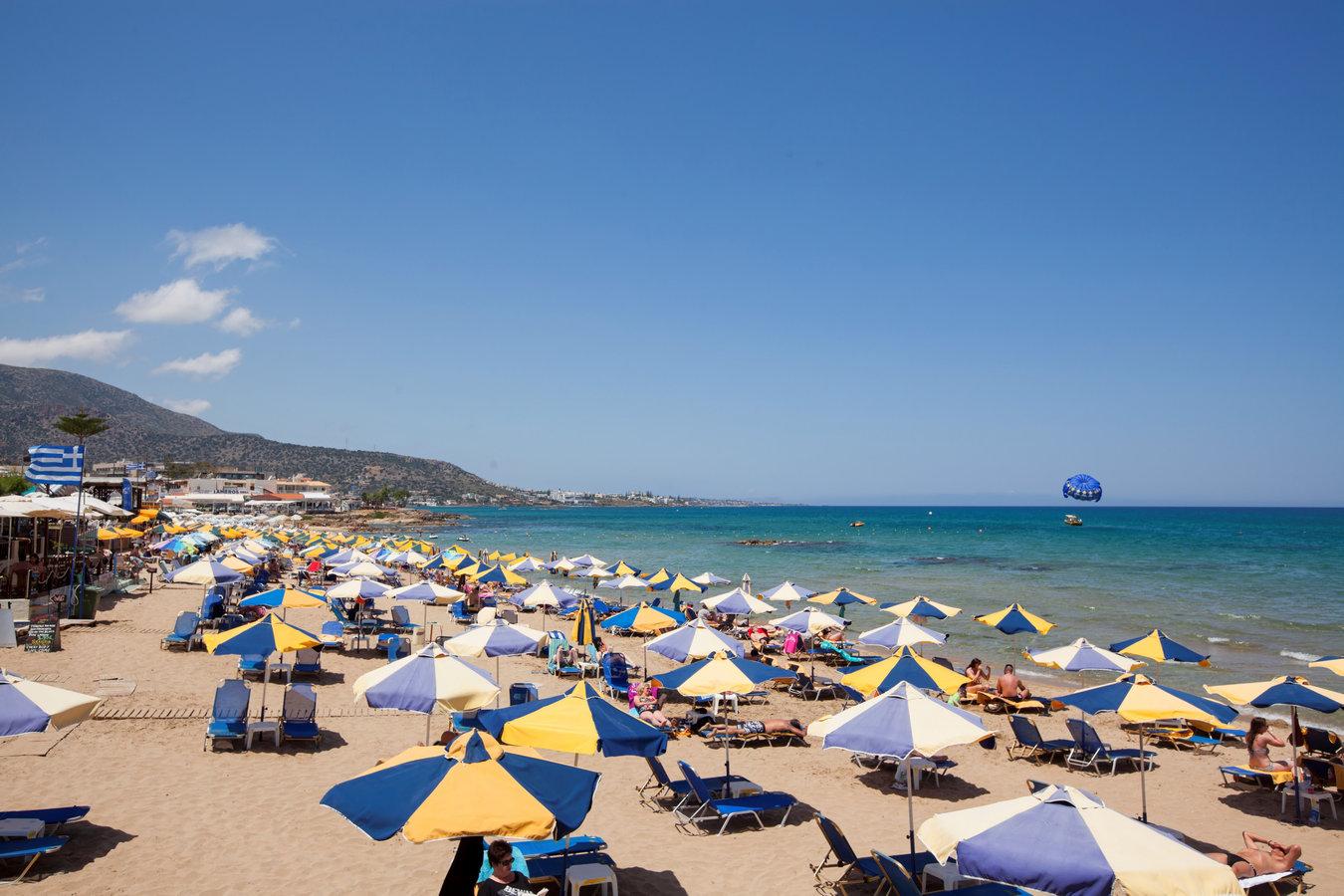 SERVIZI DI AGEVOLAZIONE
GODETEVI I MODERNI SERVIZI DELL'HOTEL A CRETA
L'hotel si trova a soli 2 minuti di cammino da una spiaggia sabbiosa, al centro del resort Stalida, dove troverete taverne e bar affacciati sulle acque cristalline del Mediterraneo, boutiques, gioiellerie, negozi di souvenir, la farmacia, l'ambulatorio medico, parrucchiere e servizi bancari-bancomat, proprio davanti all'hotel.
Reception dalle 09:00 alle 22:00
Courtesy Room
Lobby Bar
Sala TV
Internet corner and wireless internet access (ADSL)in Lobby area,
Snack bar in piscina
Parcheggio privato
Piscine
Piscina per bambini
Campo da gioco per bambini
Biliardo
Servizio lavanderia su richiesta
Servizio medico su richiesta
Servizio di cambio valuta
Copy & Fax service
Extended stay in the rooms after 12:00 on request
Servizio di noleggio auto
Servizi aggiuntivi
A breve distanza dal resort sono disponibili i seguenti servizi:
Water sports (with skiing, jet skiing, banana, wind surfing, pedals etc) at the nearby beach; water parks (Star Plus, Water City-pick up from hotel); the 18 hole Cretan Golf Club is less than 18 Km, on the way to Lassithi Plateau; 2 diving centers within 25km from resort area.
Fuga estiva sull'isola di Creta
Sperimenta l'ospitalità Greca in un complesso rilassante con viste mozzafiato e una varietà di servizi.