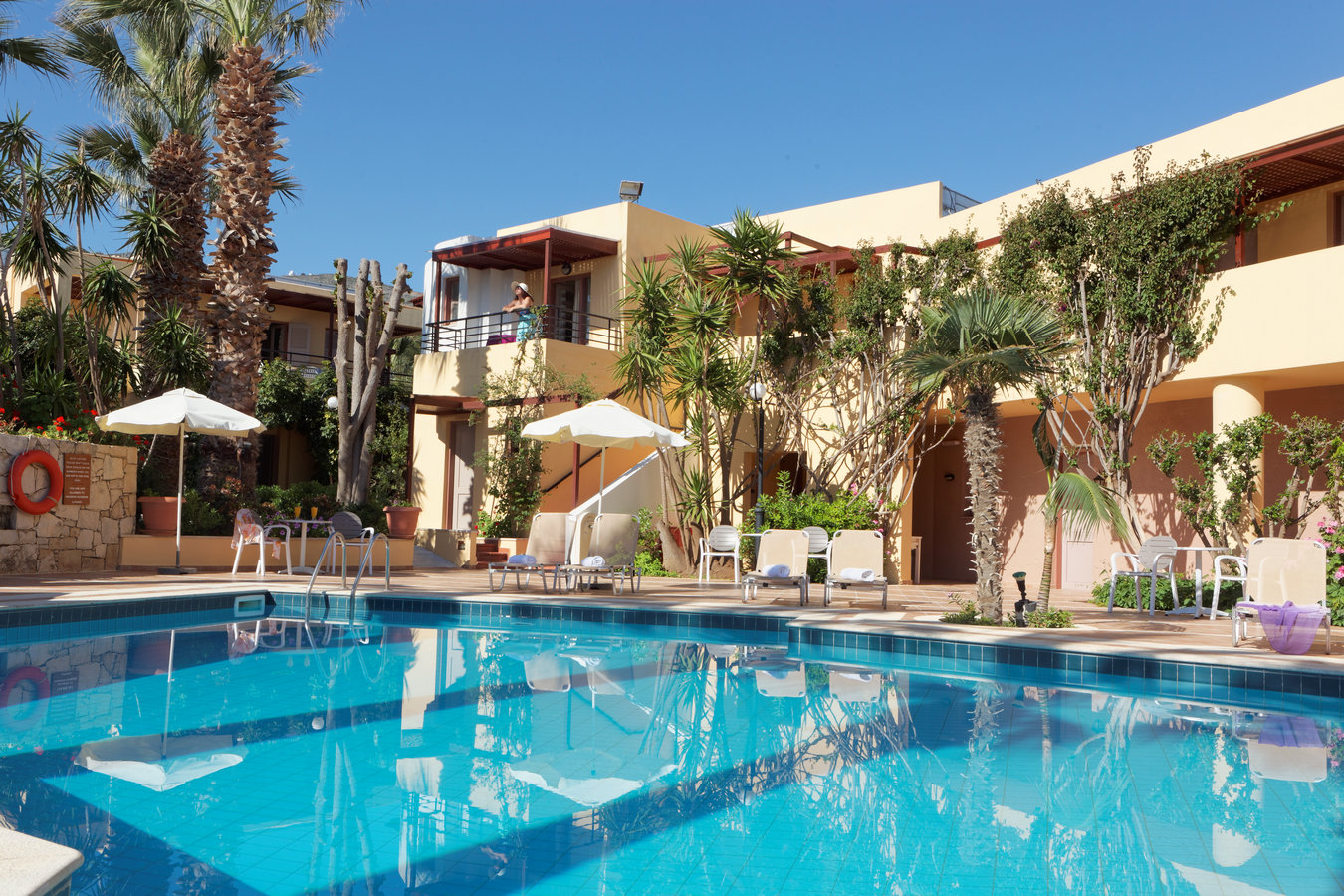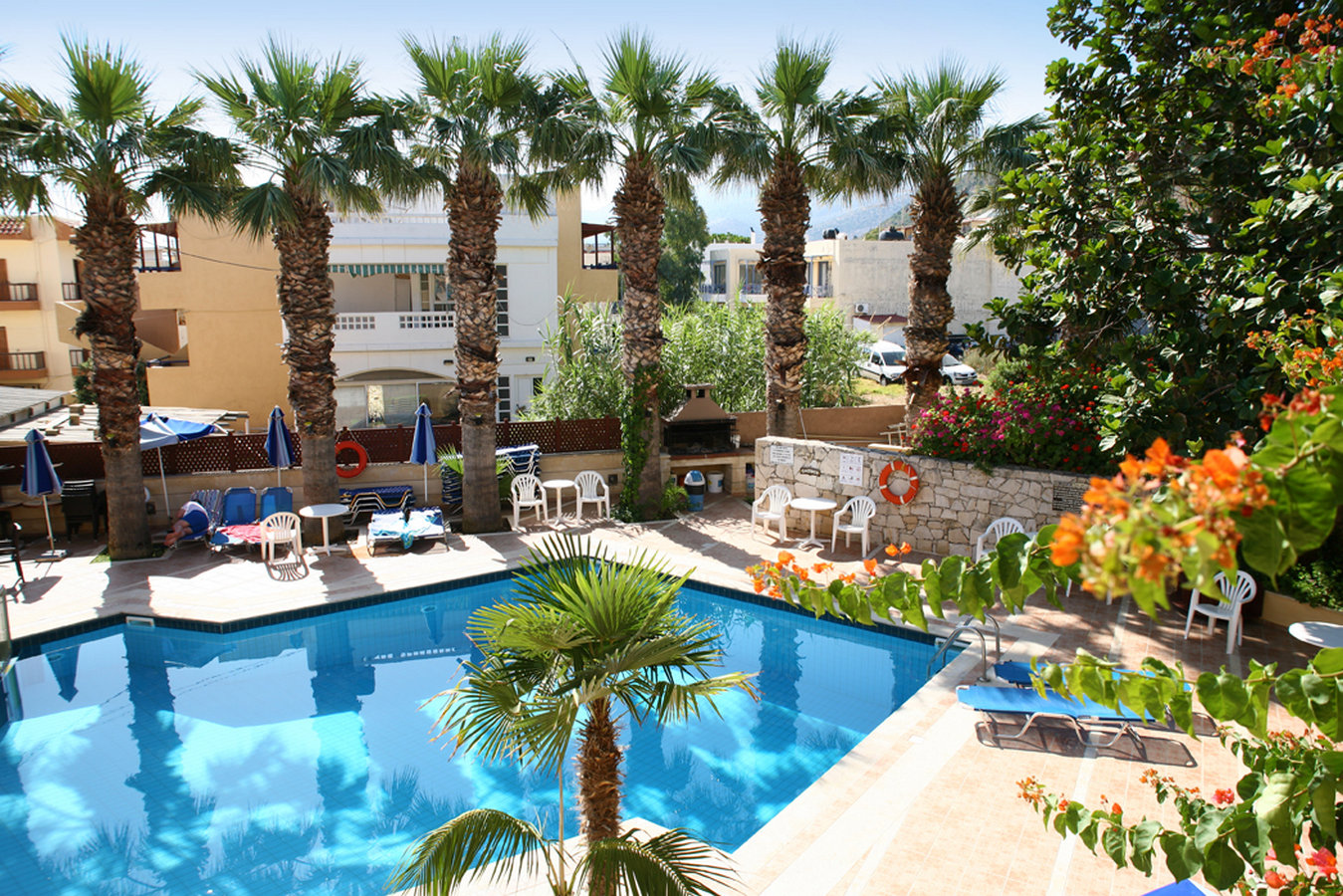 Welcome to Latania Hotel in Crete
THE IDEAL PLACE FOR YOUR VACATION IN STALIS - CRETE
We would like to welcome you to discover Cretan hospitality,
local traditions and values. You will have the opportunity to see for yourself that in Crete
and especially at Stalida and Latania the traditional Cretan hospitality
not only is alive but it is a feature of everyday life.
Start Relaxing Your Soul And Enjoy Your Stay
Latania complex consists of studios accommodating from two up to four persons and apartments with separate bedroom accommodating up to four or five persons. All the rooms are spread in 5 buildings. 3 buildings are located around the pool area and another 2 are two min. distance walking, but also closer to Stalis sandy beach.
Designed to make your stay Magnificent
The hotel is situated just 2 minutes walk from a sandy beach, in the center of Stalida resort where the guests will find taverns and bars overlooking crystal clear Mediterranean Sea, boutiques, jewellery, souvenir shops, pharmacy, medical center, hair dresser and banking service-cash points just in front of the hotel.
WHY LATANIA STUDIOS & APARTMENTS
9 reasons to choose Latania for your vacations in Crete
IMAGE GALLERY
GET A SMALL TASTE OF WHAT LATANIA HAS TO OFFER FOR YOU