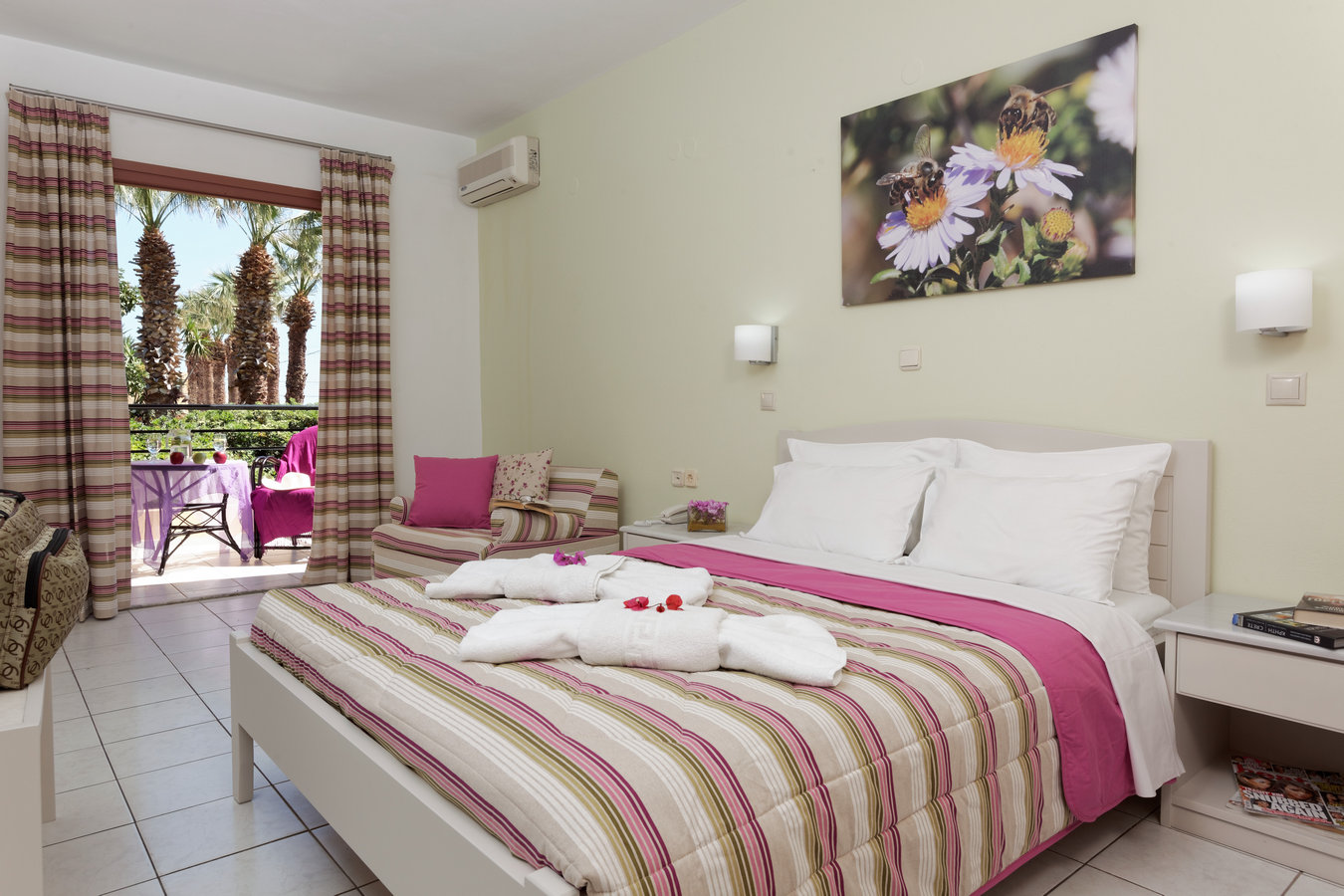 STUDIOS WITH SEA VIEW OR GARDEN - POOL VIEW
An ideal choice when traveling to the island of Crete
All rooms are beautifully decorated and equipped with:
Satellite TV
International music channel
Direct dial telephone (plus in-house communication)
Refrigerator
Two electric tings
Coffee maker
Toaster
Microwave
Hair dryer
Bath/shower
Blackout curtains
Baby cot is also available on request.
There is also personally controlled air conditioning and safety deposit boxes available inside all rooms with an extra charge. All rooms have spacious balconies, terraces or verandas with a view on the blue sea, the mountains or the gardens.
Sea view or garden - pool view, 1-4 persons
Latania complex consists of studios accommodating from two up to four persons. All the rooms are spread in 5 buildings. 3 buildings are located around the pool area and another 2 are two min. distance walking, but also closer to Stalis sandy beach.