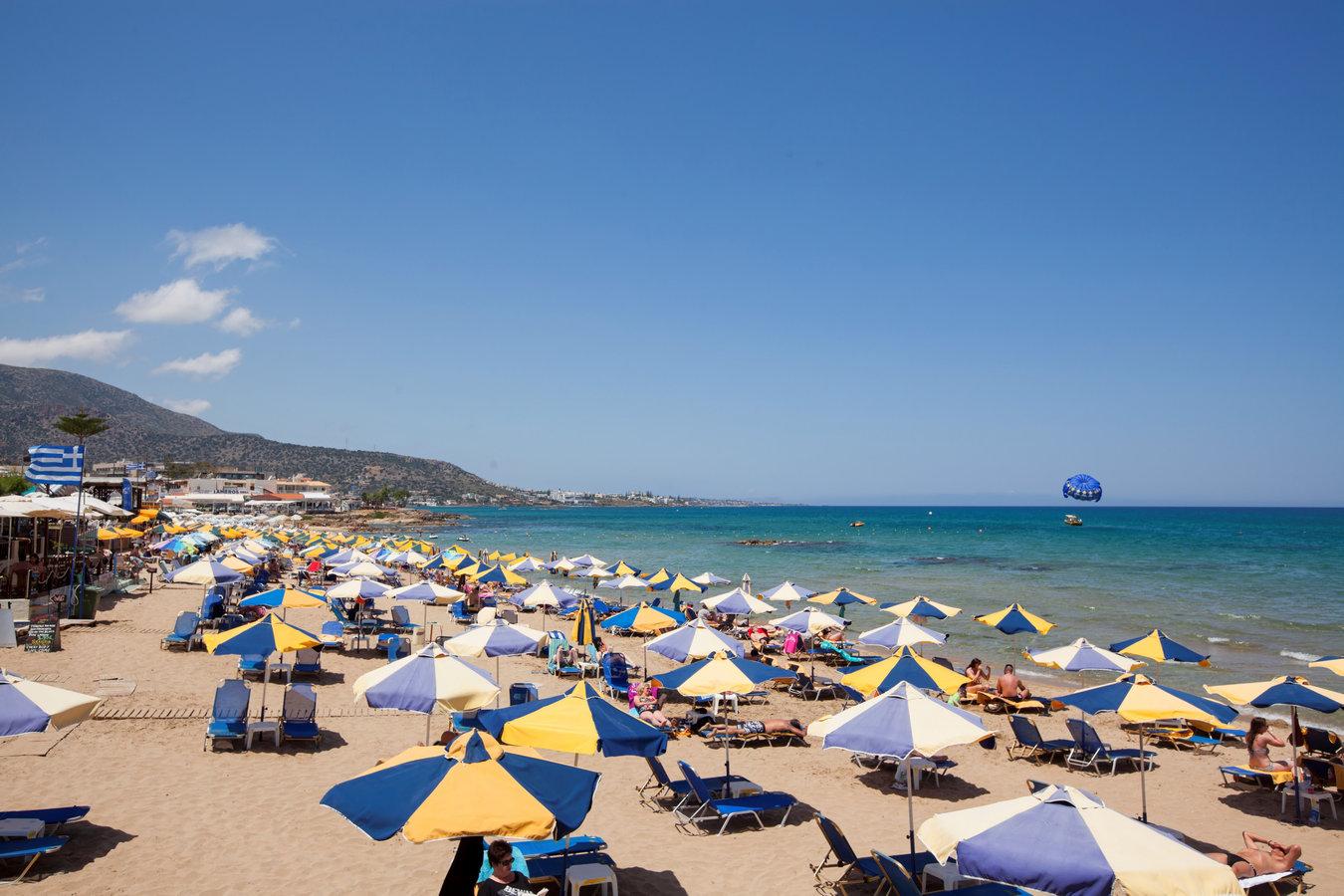 STALIS - CRETE
THAT DESTINATION WILL IMPRESS YOU BY ALL MEANS
Stalida
Ideally situated, only 200 m far from the main highway which extends from one end of the island to the other, for access to all places of interest in Crete. The regular bus service (every 30 minutes) to Agios Nikolaos (30 Km away) and Heraklion (30 Km away). Other destinations include: Knossos (35 Km), Vai (125Km), Hersonissos (3Km), Malia (2Km), Elounda (40Km).
Malia
At a short distance from Stalida, to the East, you will find Malia, a pretty crowded, popular and famous tourist resort with intense nightlife. But at the same time, beyond the sandy beaches and beneath the mountain of Dikti you will find the famous Minoan palace of Malia, the hird largest palace of Minoan Crete after Knossos and Phaistos.
Exploring the area around
For those who wish to explore the island and find something different from the intense amusement, you may visit several places nearby following the scenic routes or the fast main roads. The island of Spinalonga which was once a leper colony, the unique Vai palm-forest known as the largest one throughout Europe, Knossos Palace the largest Bronze Age archaeological site on Crete and probably the ceremonial and political center of the Minoan civilization and culture, Lasithi Plateau known for its many small windmills and 17 Cretan traditional villages with two famous caves – Dictaion Andron cave said to be the birthplace of Zeus, and the Cave in Psycho village an important place in Minoan prehistory.
Summer getaway on the island of Crete
Experience Greek hospitality in a relaxed complex with breathtaking views and a variety of facilities.